Ok here we go complete with pics. Just ran this tonight. Started out with 2 gallons of neutral spirit
Here is a pic of a gin basket I made. It hooks up immediately after the output valve on my reflux still. The juniper berries and botanicals go inside this and warm distillate trickles through them.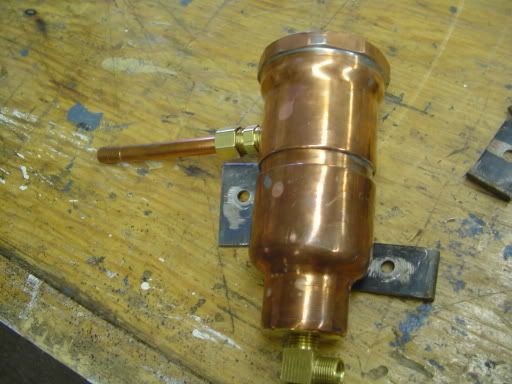 This is a pic of it mounted after the output valve.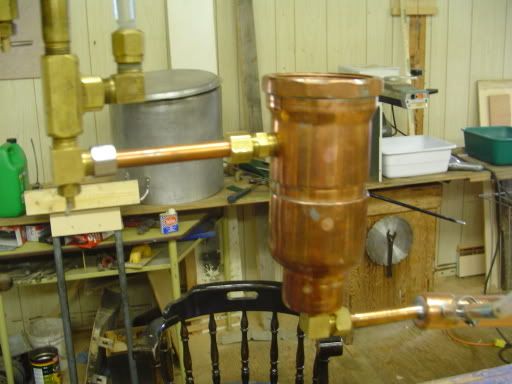 This is a pic of the botanicals inside the basket with distillate trickling through them.
Here is one of the column with the gin basket setup: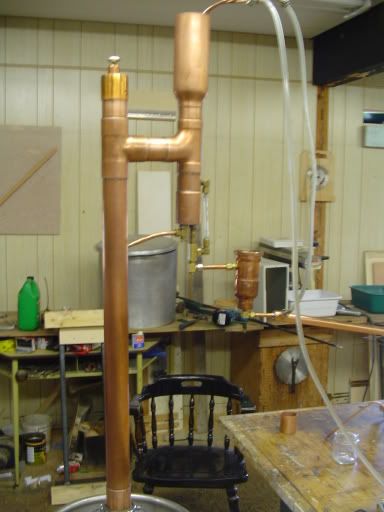 And here is the business end where the Briar Patch Gin is collected. BTW it turned out great.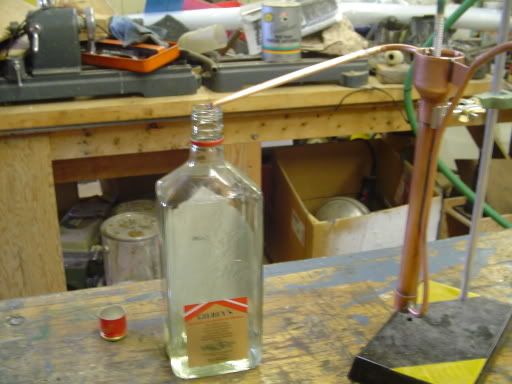 Ingredients used:
juniper berries (fresh)
corriander seed
anise seed
cinnamon stick
lemon peel (yellow part only)
I ran it through with no packing in column and no reflux ( the neutral spirit used was already high quality and needed no further refinining).
The distillate was quite green looking from the botanicals and also too flavourful.
I ran it through again and removed the botqnicals from the basket. The second run was nice and clear and has a very nice gin flavour and not as overpowering as the first run......and thats how I spent my Saturday afternoon.