Main Page
Welcome to the Distillation Wiki hosted by Home Distiller
This Wiki contains detailed information and instructions for making distilled spirits. Whether you are a beginner starting your education, or an advanced user researching topics in depth, this is the best place to start. The information contained here is the distilled (pardon the pun) information contained in our forums. To ask specific questions or to do more research, check out the Home Distiller Forums.
Beginners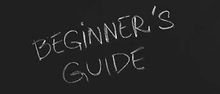 Just getting your feet wet? The Home Distiller Forums are a great resource for information. The New Distiller Reading Lounge contains a ton of information to get you started.
Washes, Mashing and Fermentation

Once you've decided what you're going to make here's how to get it started.
Distillation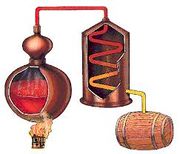 Now that your fermentation is complete the fun part comes next.
Maturation, Storage, and Flavoring of Spirits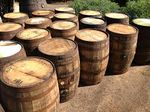 You're done making your product, next comes worst part, waiting.
Drinking & Cocktails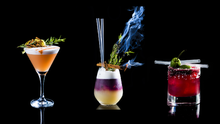 Now the best part, enjoying your product!
All the Cocktails: Cocktails Category
Wikipedia: Liquor Portal