This really is a first time recipe. That is the smoking of the grain part, the rest will be my regular whiskey mash and distilling. If you so choose Tater you can move this post to research and theory. Anyway here we go:
PART #1 Smoking
Ok here is a tray that will fit in my lil' ole smokehouse. It's about 18"x24" and about 3.5" deep. It's got window screen on the bottom and I've filled it with rolled barley. Probably 9-10 lbs.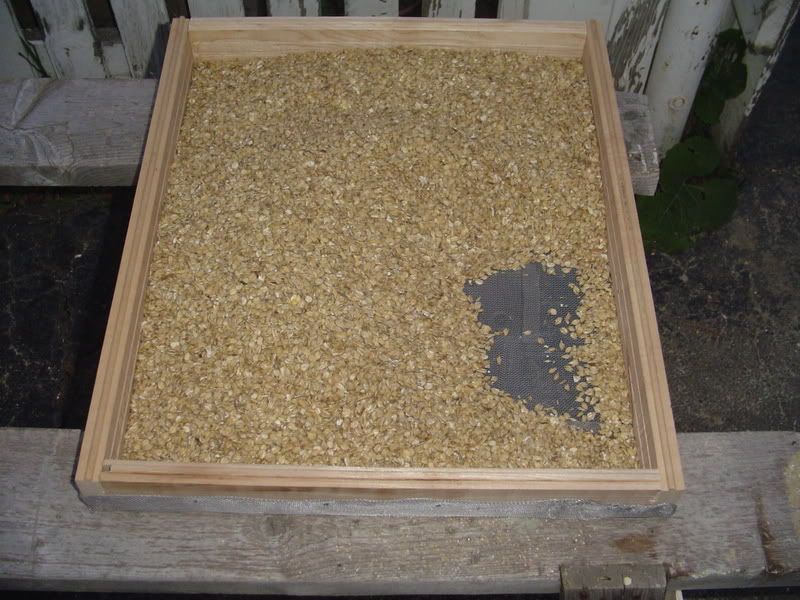 Next I take the garden hose and lightly spritz the grain. I'm talking get it damp, not sop and wet.
Now I put it in my li' ole smokehouse.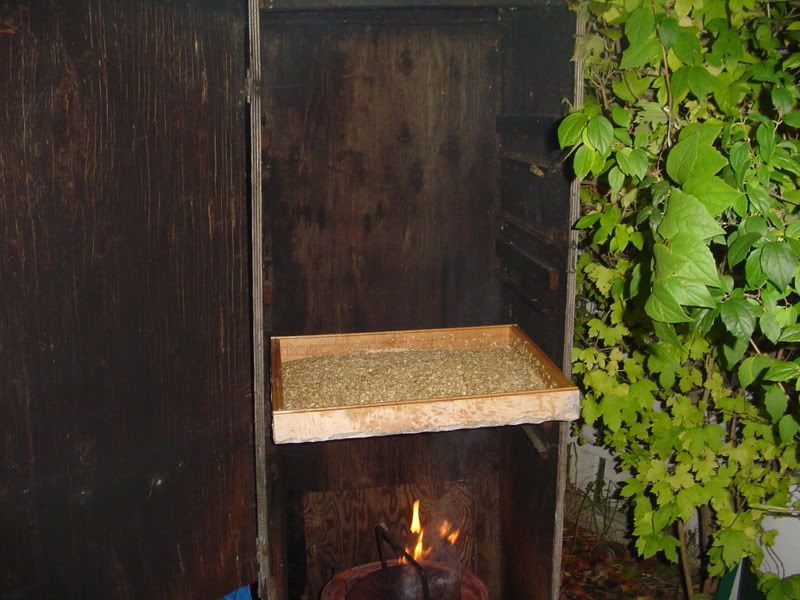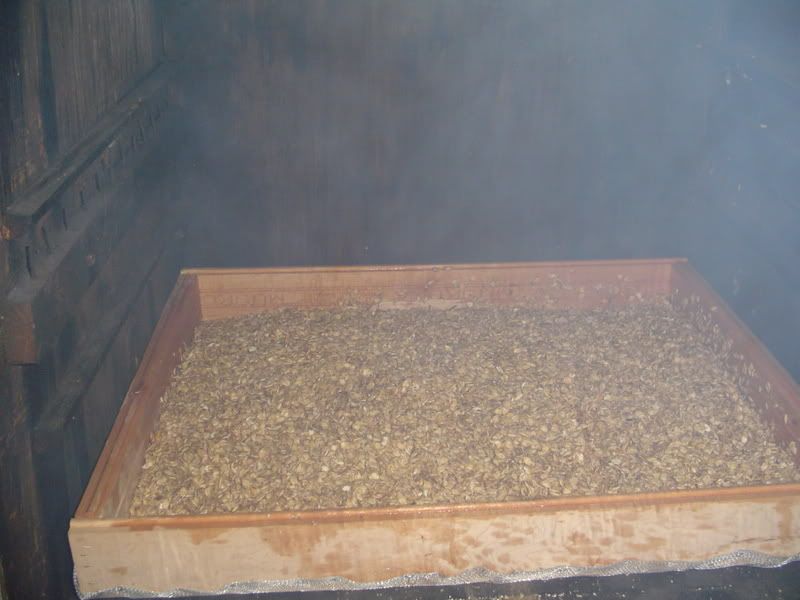 Give the grain a little stir once in a while.
Here's my lil' ole smoker in action
I'm writing this post as I'm smoking up the barley. I got about another 10 lbs i'm gonna throw in after this batch. I will smoke each batch about 2 hrs.
....Stay tuned more to come in a few days or so when I make the mash.