A photo essay of sorts. I was distracted during this mash so I didn't take photos of a lot of the process, I'll try to complete this next time around.
First, get yourself a Big Ole Pot (BOP):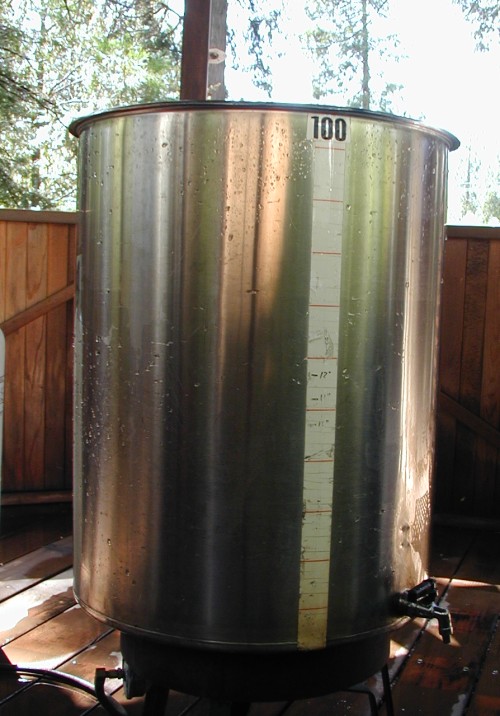 100 liter capacity as you can see.
Next, make sure you have a nice screen to use as a filter. Yes, I'm aware it could be a bit cleaner: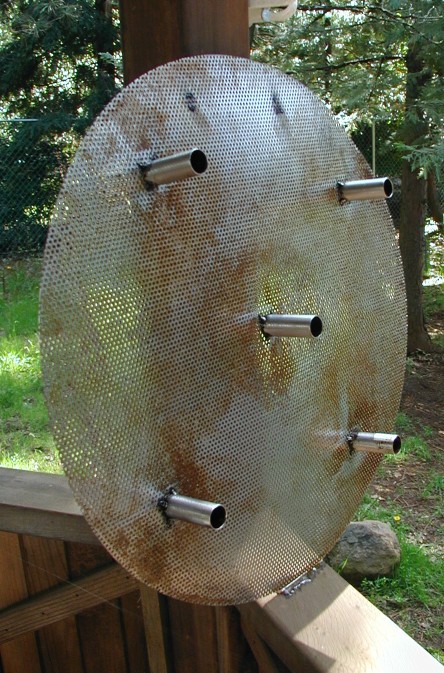 Here's a photo with the screen in place: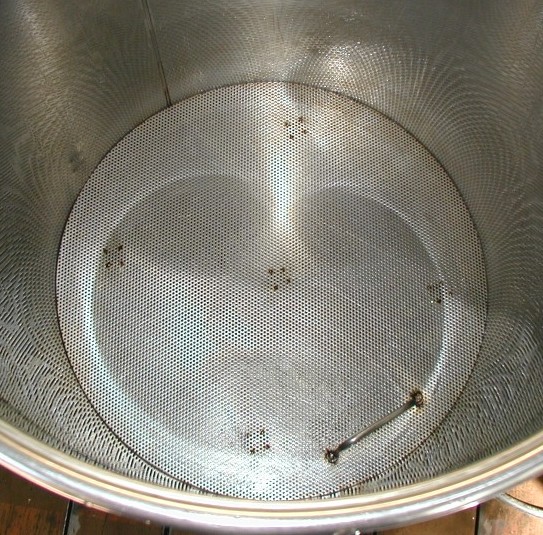 Make sure your pot has a lid otherwise you waste a lot of energy when heating your water: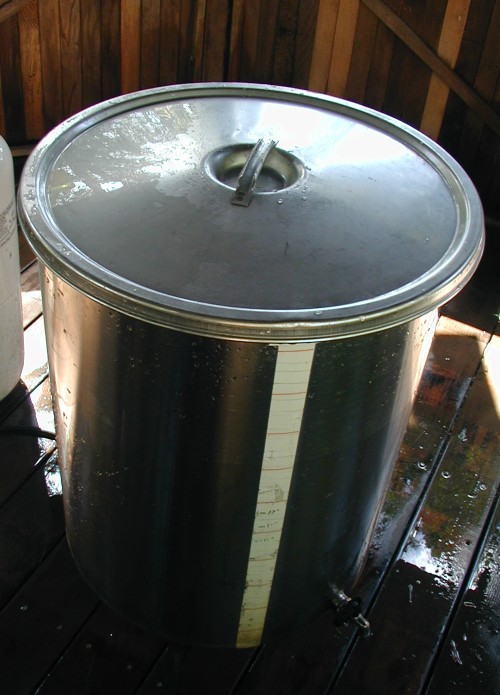 Continued next message after I process some photos...