Here's my first pot still construction: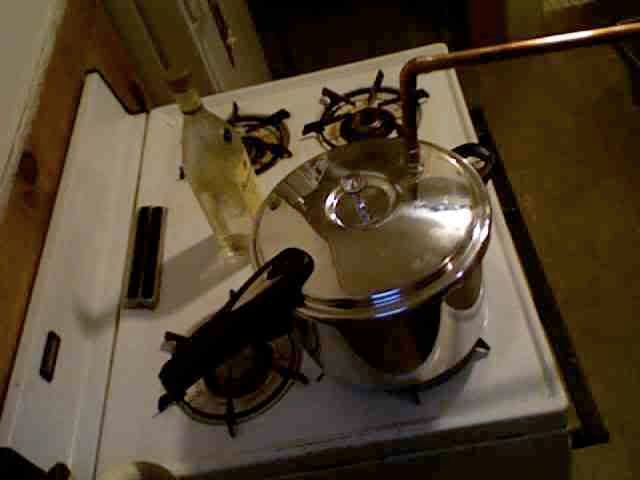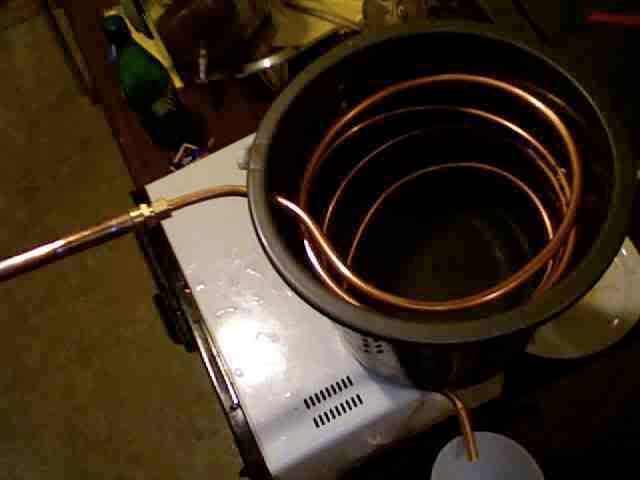 8 Qt. ressure cooker form wallmart: $29.99
Copper tube and fittings: $20.00
Thermometer: $5.00
Bucket from dollar store: A predictable $1.00
It took me a few hours to figure out the best way to put it all together and I think I did ok. My outlet tube is about 3 ft long, 1/2" and the condenser coil is 10', 3/8". I intend to use it for whisky, brandy, absinthe, etc. Please let me know if I need to improve anything.