Madeira
Jump to navigation
Jump to search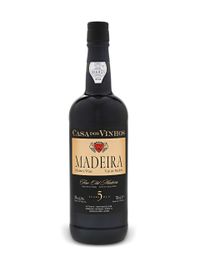 Description from Fermented Beverage Production:
Madeira is the fortified wine made on the islands forming the autonomous administrative region of Madeira, in the Atlantic Ocean. Although the demarcated area includes all the islands forming the archipelago (Decreto Regulamentar Regional no. 20/85/M. Regaiao Autonoma de Madeira, 1985), effectively all Madeira is now produced from grapes grown on the main island ("Madeira"), the limited production on the other inhabited island of the group, Porto Santo, being vinified and sold locally as table wine. The major plantations for Madeira grapes are on the south coast, east and particularly west of the capital Funchal, and on the north coast. Plantation in the north has expanded in the last 15 years, to some extent provided by encroachment by building and banana plantations in the traditional areas on the south of the island. The vineyards are generally on steep slopes of volcanic soil, and may vary in altitude from sea level to 700m, with obvious climatic differences. The climate is damp and frequently misty, and vineyard aspect is thus of paramount importance in maximizing incident sunlight. Annual rainfall is of the order of 750mm, falling mainly in the period October to April, and daytime temperatures in the lower area range from 16°C in winter to 27°C in summer.
The Institute do Vinho ada Madeira is responsible for the control of Madeira in much the same way as the Instituto do Vinho do Porto. Vineyard plantation must follow the recommendations of the regional agricultural services.